Shareable Compliance Posture Report
You can generate a shareable PDF of your overall security and compliance posture based on the controls implemented. This shareable report lets you quickly provide various internal stakeholders, external auditors, and customers with an in-depth understanding of your infrastructure security and compliance posture, thereby building trust in your organization's security.
You can do this by clicking the View as Printable Summary Report button in the Security & Compliance Dashboard.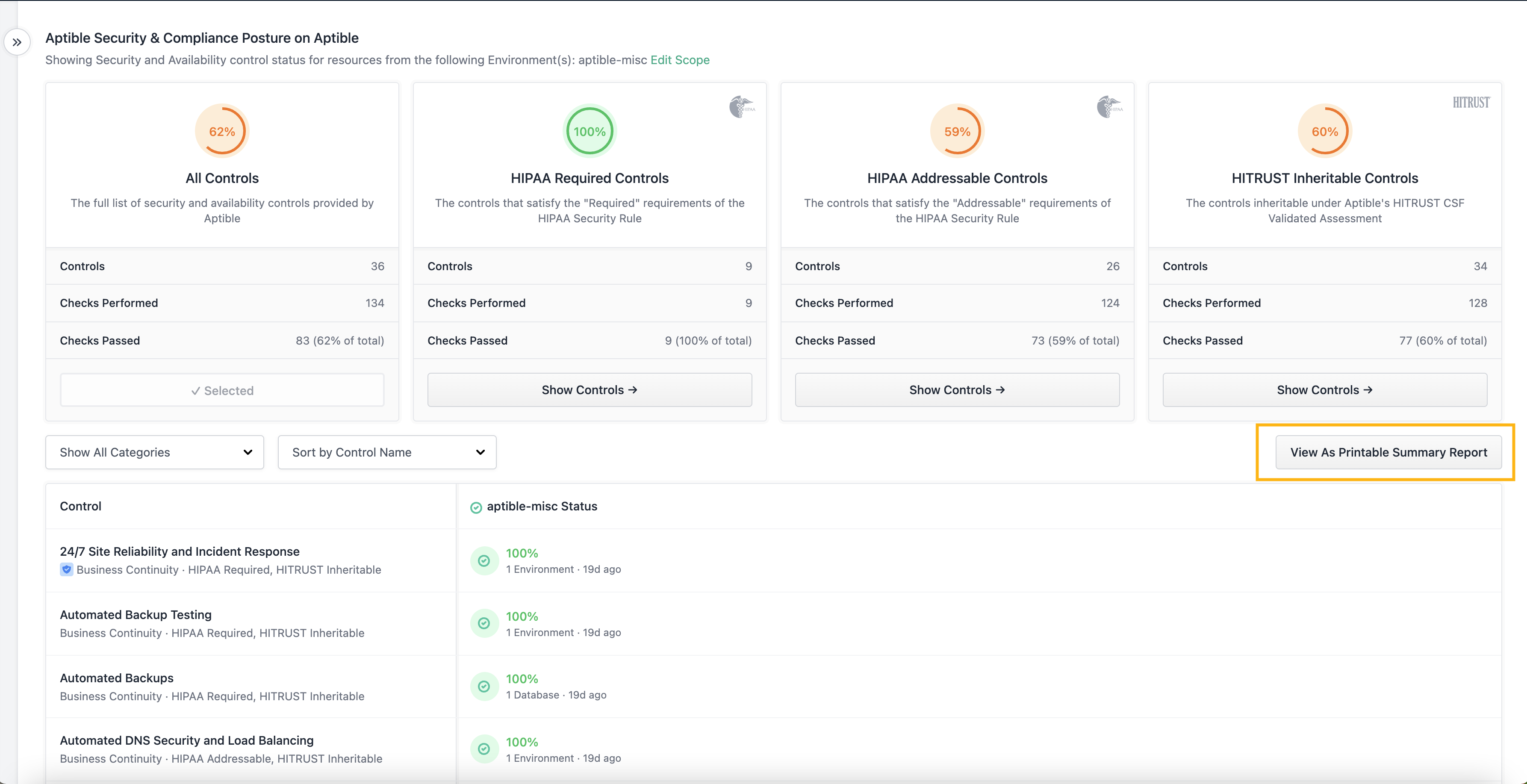 Clicking this will open up a print-friendly view that details the implementation of the various controls against the resources in scope for each of them. You can then save this report as a PDF and download it to your local drive by following the instructions from the prompt.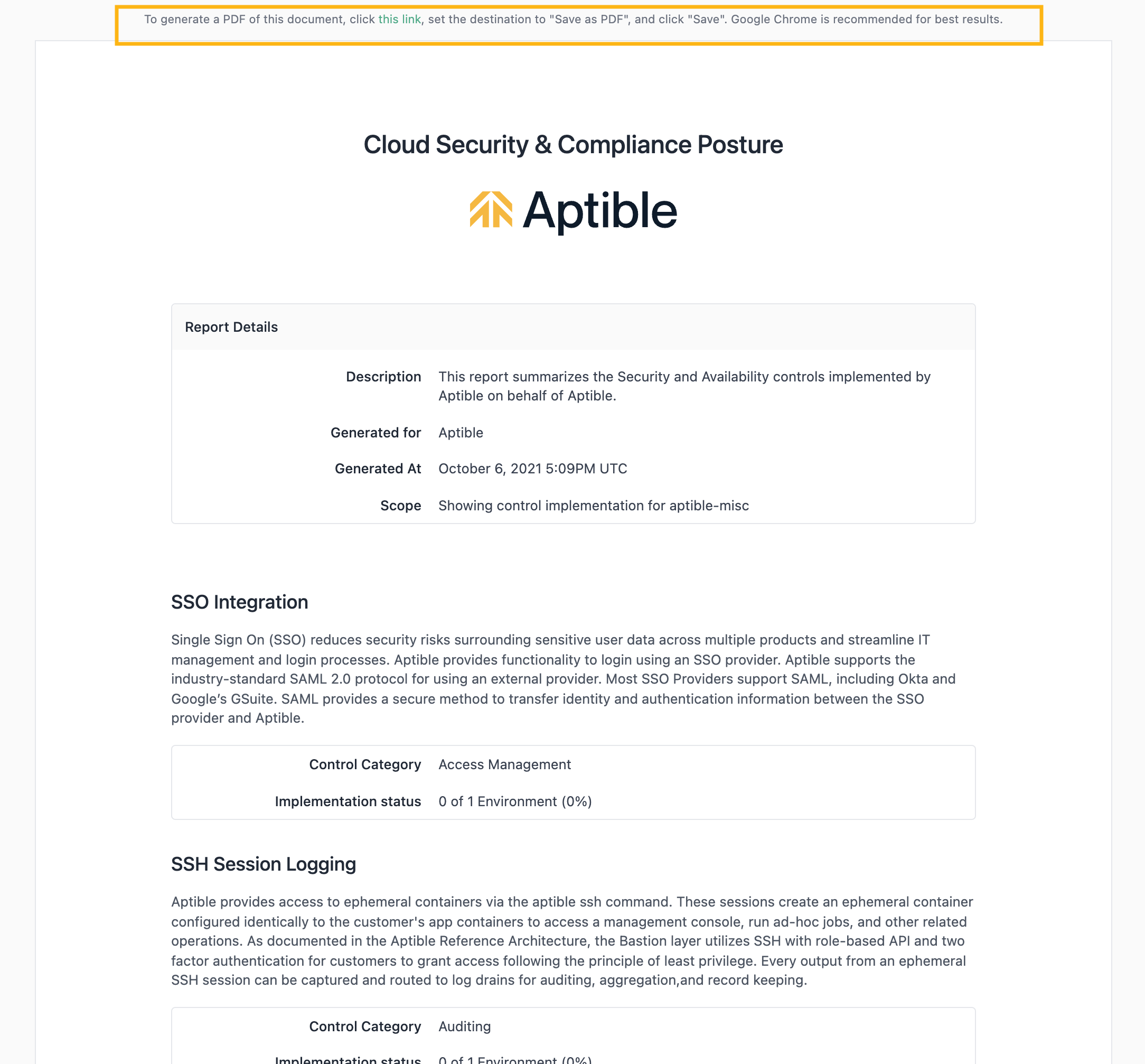 The print-friendly report will honor the environment and control filters from the Compliance Visibility Dashboard. For example, if you've filtered to specific environments and control categories, the resulting print-friendly report would only highlight the control implementations pertaining to the filtered environments and categories.