Deploy an app. Get a shirt. 👕

Learn More
Build Your Product.
Not Product Infra.
Hundreds of engineering teams scale with Aptible to control AWS resources, guarantee uptime, and achieve enterprise-grade infrastructure.
The Challenge of Scaling
After you begin scaling your engineering team, you inevitably spend way too much time on infrastructure. All that infrastructure work is undifferentiated and duplicative of what hundreds of thousands of companies have built before you.
❌

Managing your infrastructure limits how fast you can grow your team and your company.

❌

Every developer has to worry about your infrastructure, all the time.

❌

Building and managing an IDP is an expensive dream. But PaaS platforms are built for hobbyists and startups.
Your blueprint for achieving infrastructure best practices—without DIY
How you can take control of your infrastructure, ensure reliability, and improve productivity—all while reducing infrastructure spend and worrying less.
Control

your Infrastructure

Stop relying on a random collection of scripts, gists, Slack messages, or incomplete Notion documentation to manage your infrastructure.

Aptible gives you and your team complete visibility and control over your AWS resources. The platform is designed to help you manage your entire infrastructure, optimize cloud spending, and prevent vendor lock-in that's typical of legacy PaaS providers and control planes.
Ensure
Reliability
Are you playing a cat-and-mouse game of monitoring different pieces of your infrastructure while continuously working to ensure 24x7 SRE coverage?
Aptible fully monitors your entire compute and data infrastructure and holds the pager 24x7 for your infrastructure. Our team handles every infrastructure incident to prevent downtime caused by running out of memory, underlying hardware failures and maintenance, availability zone outages—and everything else.
Achieve
Enterprise

Best Practices

Rolling your own platform to support advanced infrastructure requirements is no longer necessary.

Aptible provides the flexibility that scaling companies need. Whether you need to support non-HTTPS services; enforce fine-grained RBAC and customizable SSO; comply with security frameworks; or scale to the limits of AWS for containers, disks, or backups, Aptible has the mature and enterprise-tested configuration options needed to ensure your growing engineering team has the capabilities it needs while staying focused on productive development.
Our Customers
Scaling companies using Aptible to achieve enterprise best practices
Why Scaling Companies Choose Aptible Instead of Building an Internal Developer Platform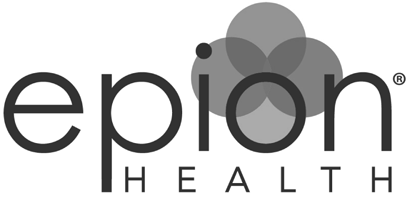 "Not only did they make our HITRUST certification easy, they took the pressure off managing our infrastructure. We went from nothing to exit, 10-years later, without a single full time systems admin or DevOps person."

"Aptible has made it easy for us to manage our infrastructure. We are able to scale and upgrade our app without needing to worry about configuration details and downtime."

"We've been with Aptible for over 6 years and throughout that time they've been a fantastic partner, offering excellent service and support. By handling HIPAA compliance and providing secure infrastructure, Aptible has allowed us to focus on building great applications and helping patients to achieve better outcomes."

"Aptible provides us a robust and secure platform to build our technology on. It's alleviated pain points with HIPAA compliance and saved us tons of money and time."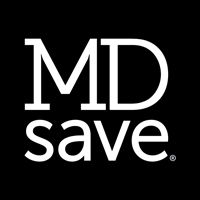 "Aptible enabled us to develop our application more efficiently and to breeze through hospital security audits, saving us effort and speeding up our sales process."

"We were able to rely on Aptible's functionality to give us the controls we would need to handle sensitive data in the midst of a pandemic. Time and quality was of the essence. Aptible helped us to get to both quickly."

"Not only does Aptible make passing HIPAA and SOC 2 audits a breeze, but it also just takes away the stress of managing our own infrastructure. With Aptible, managing deployments is easy, especially with the ability to restart with zero-downtime."

"Aptible is semi-magic—it would have taken me three months to build it myself... We were able to launch an alpha customer in three months with only three engineers. Two years later, we were able to pass HITRUST compliance. It wasn't that hard to pass largely due to Aptible."

"Working with Aptible has been a great experience for us at Further. Their support and services have helped us to effectively scale our operations and reach new heights. Their commitment to our success has been invaluable and we look forward to continuing our partnership in the future."
Featured Articles
We just opened a time capsule from 2003 and couldn't believe what we found. An AOL CD-ROM with 2,000 free hours; a Dell blade server chassis; and a Blue Collar Comedy Tour DVD. We were reminded again about Jeff Foxworthy's "You might be a redneck" skits as the star of the show. So we channeled our inner blue collar comedy and applied it to container orchestration—because, hey, why not?
A good user interface (UI) is not just about aesthetics. It plays a pivotal role in the overall developer experience. A thoughtfully designed UI abstracts away the complexity of the underlying systems and delivers intuitive interaction, clear visuals, and seamless navigation. And ultimately enables developers to focus on what truly matters: building, testing, and deploying quality code.
For any first time users, simply sign up for Aptible, deploy your first application, and you'll receive a t-shirt.