Deploy an app. Get a shirt. 👕

Learn More
Focus on product,
not infrastructure
Aptible is the No Infrastructure Platform as a Service that startups use to
deploy in seconds, scale infinitely, and forget about infrastructure.
How Aptible Works
The Platform as a Service that's great for starting and scaling
What's a Platform as a Service?
A Platform as a Service (PaaS) is an integrated environment in the cloud that simplifies application development and deployment by supplying developers with everything they need to write code, while the platform takes care of all the underlying infrastructure and security complexities.
Launch

your project

Give Aptible your code via git push or point at a Docker registry and be up and running without any work or config. Everything from provisioning databases to setting environment variables all fall to Aptible.

If there's any unexpected hiccups, Aptible provides the logs and documentation to help easily identify and fix problems painlessly and without ever needing to leave the environment you're in.
Grow

without infrastructure complexity

Build your App or API confidently knowing Aptible gives you all the platform features you need to grow without spending time on infrastructure.

Managed Databases, metrics and logs that are both easy to find and use, and an expanding list of common framework and starter templates to support your every use case.
Scale

and achieve unicorn status

Aptible's platform is production-ready from day one and provides the scalability you need. Easily evaluate the tradeoffs between reliability and cost, toggle between horizontal and vertical scaling, or just leave it to Aptible to optimize.

Reliability is ensured with Zero-downtime Deploys, Instant Rollbacks, High Availability Deployment, Managed Database Backups, and more.
Hit
Enterprise

scale, infrastructure team not required

At Aptible, enterprise requirements such as performance, security, and compliance are baked into the Aptible platform, ensuring you can meet customer expectations without investing in infrastructure.

And everything is backed by our best in class engineering-led support and production-ready SLAs.

The platform is architected for higher uptime than AWS, GCP, and Azure, and provides the highest uptime and scalability of any PaaS.
Our Customers
Startups launch and scale on Aptible
What People Are Saying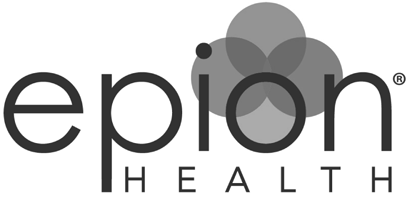 "Not only did they make our HITRUST certification easy, they took the pressure off managing our infrastructure. We went from nothing to exit, 10-years later, without a single full time systems admin or DevOps person."

"Aptible has made it easy for us to manage our infrastructure. We are able to scale and upgrade our app without needing to worry about configuration details and downtime."

"We've been with Aptible for over 6 years and throughout that time they've been a fantastic partner, offering excellent service and support. By handling HIPAA compliance and providing secure infrastructure, Aptible has allowed us to focus on building great applications and helping patients to achieve better outcomes."

"Aptible provides us a robust and secure platform to build our technology on. It's alleviated pain points with HIPAA compliance and saved us tons of money and time."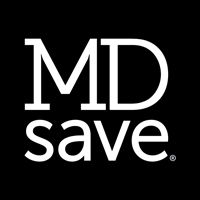 "Aptible enabled us to develop our application more efficiently and to breeze through hospital security audits, saving us effort and speeding up our sales process."

"We were able to rely on Aptible's functionality to give us the controls we would need to handle sensitive data in the midst of a pandemic. Time and quality was of the essence. Aptible helped us to get to both quickly."

"Not only does Aptible make passing HIPAA and SOC 2 audits a breeze, but it also just takes away the stress of managing our own infrastructure. With Aptible, managing deployments is easy, especially with the ability to restart with zero-downtime."

"Aptible is semi-magic—it would have taken me three months to build it myself... We were able to launch an alpha customer in three months with only three engineers. Two years later, we were able to pass HITRUST compliance. It wasn't that hard to pass largely due to Aptible."

"Working with Aptible has been a great experience for us at Further. Their support and services have helped us to effectively scale our operations and reach new heights. Their commitment to our success has been invaluable and we look forward to continuing our partnership in the future."
Featured Articles
A good user interface (UI) is not just about aesthetics. It plays a pivotal role in the overall developer experience. A thoughtfully designed UI abstracts away the complexity of the underlying systems and delivers intuitive interaction, clear visuals, and seamless navigation. And ultimately enables developers to focus on what truly matters: building, testing, and deploying quality code.
For any first time users, simply sign up for Aptible, deploy your first application, and you'll receive a t-shirt.
Centralized logging isn't a novel feature, but that doesn't make it easy to build. It's complex, tends to require a lot of iteration, and early architecture decisions can have long-term consequences you didn't anticipate.