News & Updates
What's new with Aptible: Feb 2023
At Aptible, we're always focused on making it easier for engineering teams to manage their cloud infrastructure. This month, we're excited to introduce a new set of features designed for better management of user permissions as you scale.
Granular Permissions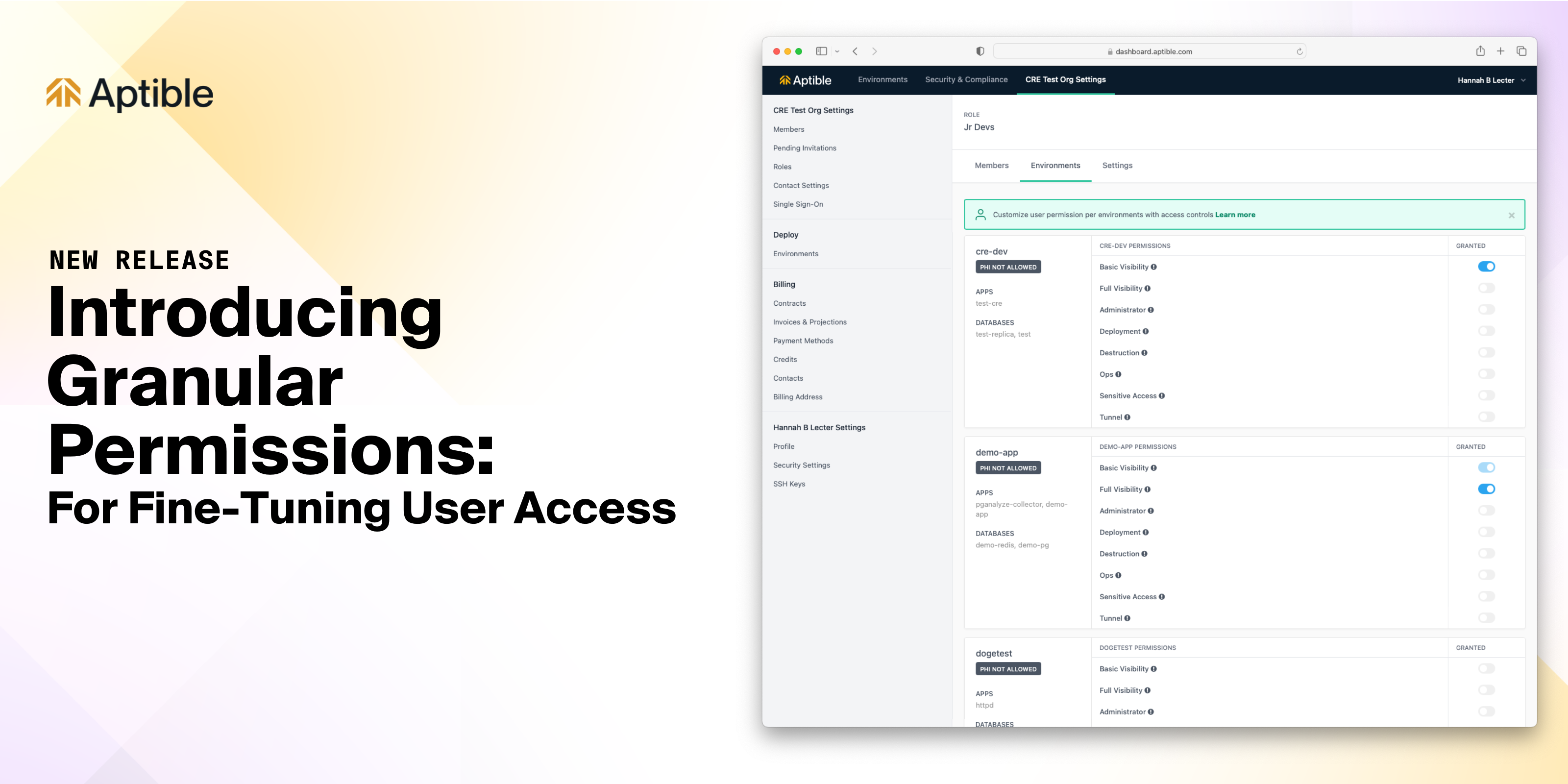 We are excited to announce Granular Permissions for fine-tuning user access on the Environment level! Formerly, Aptible had a simple read/write permission scheme, but as part of this release, we've introduced 2 new read permissions and 6 new write permissions, which can be assigned using Custom Roles. Read the docs here.
100,000th Provisioned Database 🎉
This month, we provisioned our 100,000th database! We feel extremely grateful for the teams using Aptible (including our own team of 22). To celebrate, we want to celebrate what we've all accomplished together. In 2022, the teams using Aptible provisioned:
15,958 Apps

27,231 Databases

10,070,352 Containers
While Aptible did the work behind the scenes:
205,085 automatically managed TLS certificate renewals

1,658,422 backups automatically made

15,736 operations performed by Aptible's site reliability engineers
With the most releases we've ever had in a single year, and a 2023 roadmap designed to make magic happen. ✨
See what else is new with Aptible
Coming Soon
Want to see something else here? Submit and vote on Aptible's product roadmap here.