News & Updates
A Fresh Look at Aptible's UI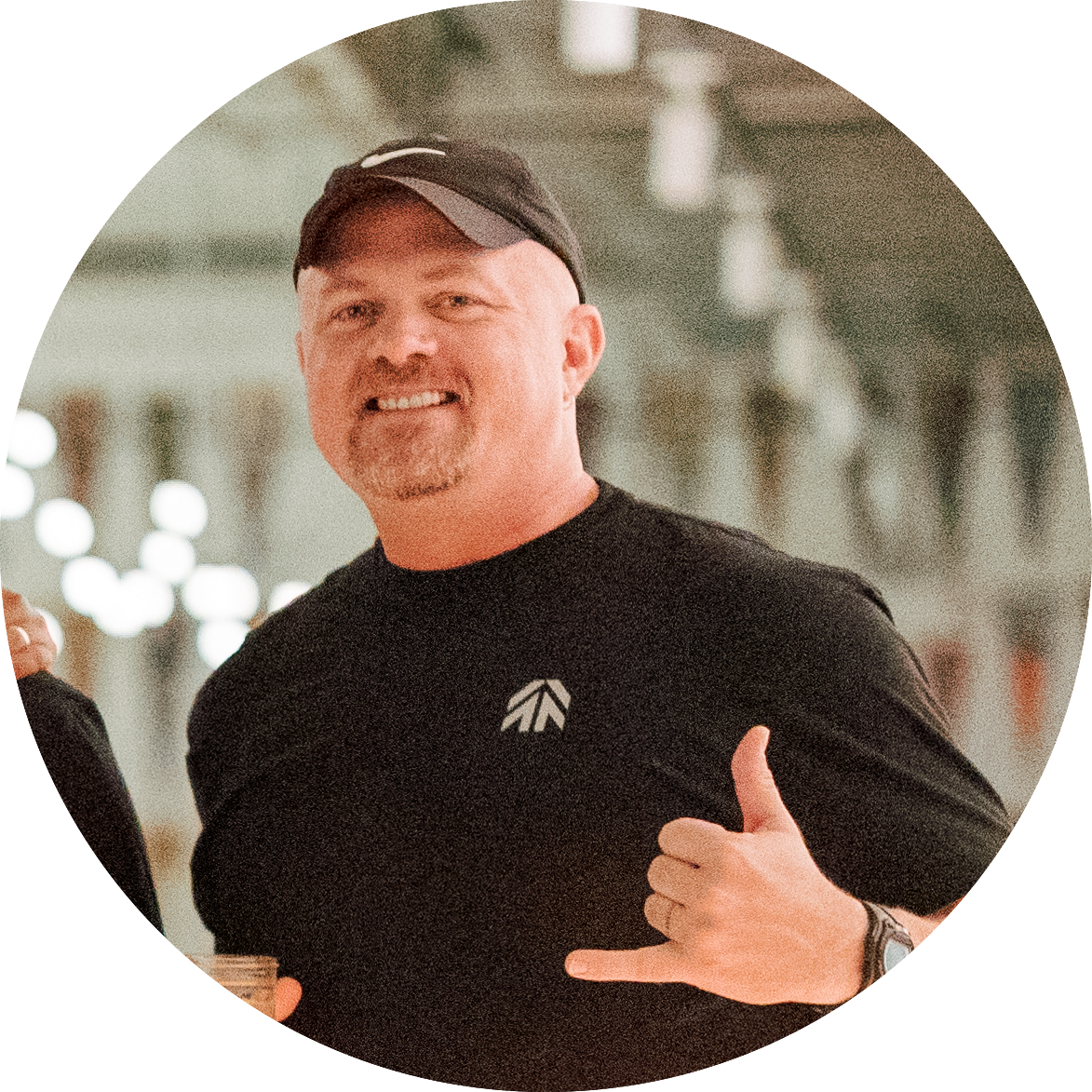 A good user interface (UI) is not just about aesthetics. It plays a pivotal role in the overall developer experience. A thoughtfully designed UI abstracts away the complexity of the underlying systems and delivers intuitive interaction, clear visuals, and seamless navigation. And ultimately enables developers to focus on what truly matters: building, testing, and deploying quality code.
We'll be the first to admit that the developer experience on our UI has been lacking, to say the least. But that 'meh' experience ends today. We've listened to your feedback and spent unknown hours refining our design and functionality to bring you a more intuitive, efficient, and visually appealing UI. 
We're excited to introduce a host of new features that will make managing your deployments a breeze.
New Deployment Experience
Our new UI streamlines the deployment process, giving users the ability to not only deploy their applications, but also manage configurations (previously only doable in the CLI), and seamlessly add additional endpoints and databases as needed. But that's not all — users can now view real-time logs to debug any issue they come across, and re-run operations, all directly from the UI.
Intuitive Navigation & Improved Speed
With our new UI, we've brought a responsive design that adapts to screens of all sizes, ensuring readability, functionality, and speed. We've also introduced a collapsible navigation menu and new sidebar that allows users to deploy new environments, and explore stacks, environments, apps, and databases within their organization.
Brand New Search Page
Find what you need quickly and easily. Search for stacks, environments, apps, and databases by Name, Type, or ID. We've even added recently viewed and most visited sections to help you quickly locate your favorite resources.
New & Improved Pages
The bulk of our redesign efforts fall into the category of pages. Pages are where the majority of interactions happen, questions are answered, and confidence is gained. We meticulously redesigned each page to simplify your deployment management tasks.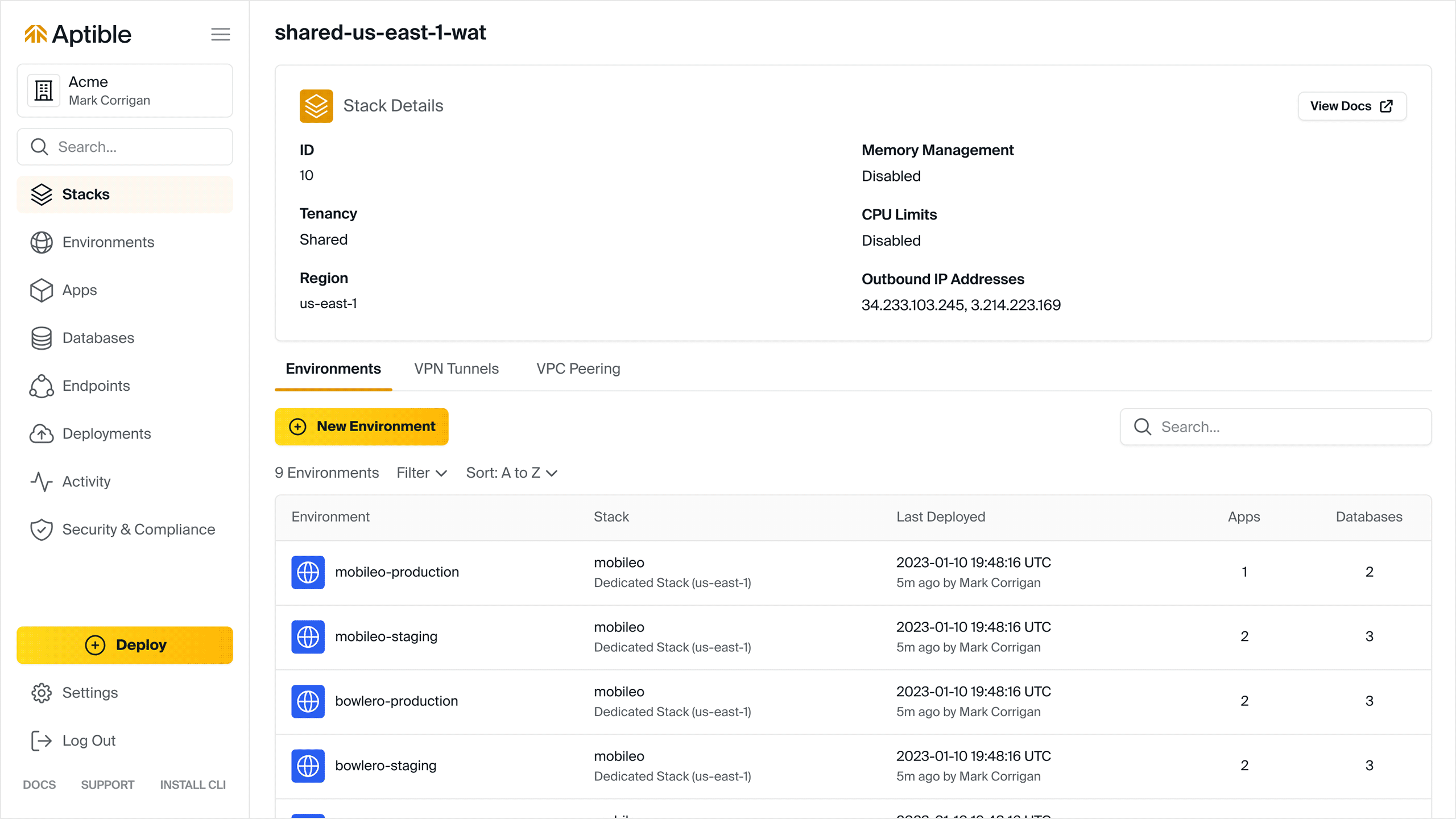 Detail Pages — there's now more clarity in our detail pages: ID, Last Deployment, and more information for every stack, environment, app, database, service, endpoint, and certificate.

Certificate Management Page — now more straightforward and informative. A redesigned certificate table view allows users to easily search for both active and expired certificates. And detail pages show which apps are associated with each certificate.

Apps & Databases Pages — effortlessly view all deployed applications and databases across all environments. And these pages also provide estimated costs for each resource, ensuring you're always in the loop about the financial aspect of your deployments.

Metrics Page — monitor app and database performance with detailed hourly, daily, and weekly data. For those who previously relied on in-app metrics, chart data is now shown across container releases, enabling users to gain deeper insights into resource behavior.

Backup Management Page — Environment backup policies can be accessed directly from individual databases. And, the redesigned database backup table enables users to seamlessly search for backups to restore or delete. 

Activity Page & Operation Logs Page — monitor real-time operation changes to resources such as apps and databases. If an issue arises, deepdive into each operation and access logs to debug the issue.

Endpoints Page — get a macro level view of all public and private endpoints, across all environments.
Just the Start
Yes, everyone says 'this is just the start' and rarely do any follow up. But, we're going to buck the trend. We know the work is not done and that this is just the beginning. During this whole process, we kept on uncovering more and more areas and features we thought - hey that could be way better.
But, we're still quite happy with where our UI has gotten to. We think it's a significant leap forward in user experience and functionality, and we hope you feel the same. We can't wait for you to explore and use the enhancements we've introduced! And, we'd love any and all feedback you have as you use Aptible — you can easily share feedback with us from the UI, in the footer.